5 Reasons Your Horse Facility Needs to be on Cavago

Team Cavago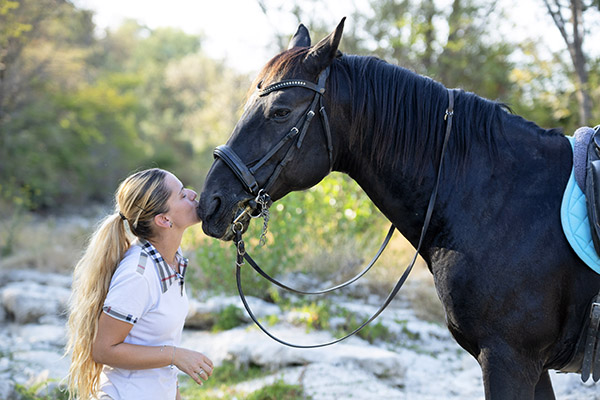 These days, automation and digitization seems to be the name of the game in every industry. About half of the internet traffic worldwide comes from mobile phones, so naturally, most industries are looking into effective ways to give their customers a mobile-friendly, digital experience. The same can be said for the equestrian community. If you want to tap into a rich online equestrian audience, Cavago is the best solution for you.


1. A Larger, More Targeted Audience:
One of the main struggles you may be facing as an independent equestrian facility is how to effectively market yourself to the right audience. Of course, social media is an excellent and cheap way to increase your reach, but building a large following can take years.
Lucky for you, all Cavago Hosts enjoy social media marketing on our platforms. Along with a large following on our socials, we can also offer Hosts quality marketing with regionally targeted ads that focus on capturing a purely equestrian audience. Since we are horse lovers, we know horsey people, so you can trust us to reach the right audience.

2. Business on the Go:
It's no surprise that mobile friendliness is a make-or-break factor for any business these days. People want to be able to make their bookings, check their calendars and manage their lives from the palm of their hands. If you want your audience to enjoy the same luxury, being a Host on Cavago is perhaps the easiest way to do so. Our mobile-friendly website gives your customers the choice to book their rides in advance no matter where they are. The Cavago website has also been adapted into iOS and Android apps, so more regular riders at your facility can book with even greater ease.
We also offer a host portal system, through which you can keep a check and update your facilities offers on our website. Along with this, you also have access to a direct channel of communication to customers and prospective customers. This way they can ask you about your business and discover what peaks their interest. With ease in bookings, communication and operations Cavago can potentially minimize your costs and make transactions easier for you and your customers.

3. A Safe and Secure Payment Method:
The most difficult part about trying to digitize your company is handling payments through a digital platform. Fortunately, if you're a Cavago Host, you know your money is in safe hands. With only a 10% charge per booking, our online payment method is bound to make life easier for you and your customers.
And the safety of our payment collection method is not just limited to the digital sphere. The dedicated Cavago team is all eyes and ears when it comes to our Hosts. Any payment mishaps on the customers end can be easily handled by sending our team an email on support@mycavago.com. We know and understand the importance of customer care, so you can trust us to handle the financial aspect perfectly.

4. Becoming a Part of Something Bigger:
By nature, being a booking platform not only gives us access to a large user-base, but also helps us reach out to some of the biggest names in the equestrian world today. This is precisely why the Cavago Social 2020 was such a huge success. From Ingela Larsson Smith in Natural Horsemanship to Rafael Soto in Dressage, we had something to offer to everyone, regardless of their area of interest. Being a Host on Cavago can make you a part of such events, and help you gain the attention of the global equestrian community.

5. The Attention and Care to Grow:
Cavago is a fairly new platform, and this means we're constantly growing, as a team, an audience, a website and a booking forum. For you, this means that you not only get a worldwide audience for your equestrian services, but you also get the individual attention from us that can help your facility prosper. We aren't just a tech-company helping digitize your business. We're a group of horse-lovers who want to see the equestrian way of life grow. So whether you want to introduce a new discipline at your facility, or you want to delve into giving your customers virtual experiences, Cavago can help you do whatever it takes to reach your equestrian goals.

Become a part of our global equestrian family by signing up as a host for free on our website!