A New Era for Equestrian Business: The Digitization Journey with Cavago

Kiera Boyle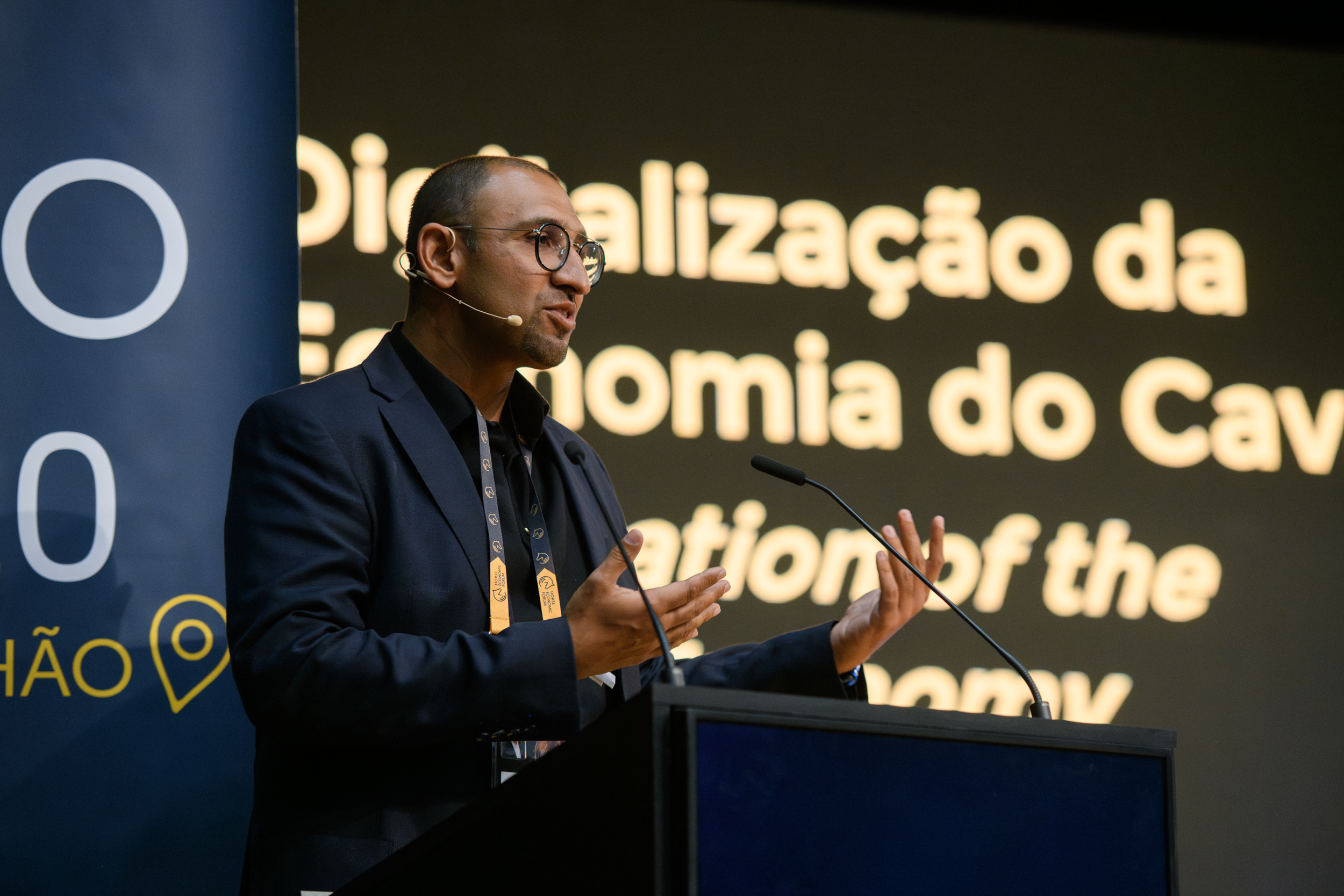 Does the equestrian industry leave much to be desired? Cavago Founder Tauseef Qadri explains how horse businesses can digitize and tap into a brand-new customer base at the latest Horse Economic Forum.
On 19 May 2023, Cavago's founder Tauseef Qadri spoke at the Horse Economic Forum in Portugal. He introduced the aim of his brainchild Cavago, which is a ground-breaking website and app that's been developed by a team of tech experts to connect and harmonize the world of horses. He discussed the evident gap in the equestrian industry and discussed his intentions to help bring it into a new digitalized era.
"In the business, not on the business" is how a lot of equestrian businesses operate, according to Tauseef. In the equestrian sector, many businesses are excellent at what they do – whether that be coaching, training, producing, breeding or offering riding holidays, but Cavago is here to work "on the business". This involves onboarding businesses to the Cavago platform and helping them access brand new audiences and realize their untapped potential through the power of digitization.
"In the UK alone, there are 27 million people with an interest in horses – that's over a third of the population," says Tauseef. He goes on to state that astoundingly there are 5 million lapsed riders in the UK. The reason for this is largely due to riders not knowing where to find a horse, even though there are over 850,000 horses in the UK and over 18,000 registered equestrian businesses. However, the situation in the UK is just one example, with a similar phenomenon happening all over the world.
Nonetheless, £1.1 billion pounds is spent on stabling per year and £650 million is spent on riding lessons, coaching and clinics per year in the UK. All this is happening in an untapped analogue world. Imagine what would happen if equine enthusiasts had access to these businesses and facilities at the touch of a button? That's what Cavago aims to achieve, seamlessly bridging the gap between business and customer.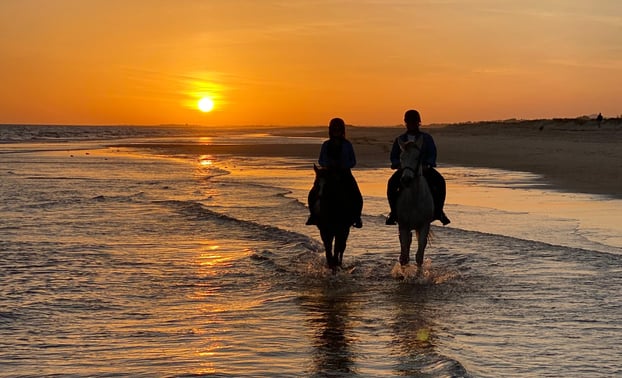 Cavalos À Ria
Cavago is quite literally "the booking.com of the horse world," Tauseef explains. He tells of a beautiful beach in Portugal, Cavalos À Ria, enjoyed by the likes of celebrities, such as Madonna and Shakira. A true paradise for horse lovers just one short plane journey away, and yet hardly anybody knows it exists. "They onboarded with us in Portuguese and we're opening them up to a brand-new English-speaking audience," explains Tauseef.
Similarly, in the UK, another Cavago host, Dartmoor Hawking, re-trains racehorses so endangered hawks can come and land on your arm while you're riding them. He didn't have a website, so Cavago is helping shine the torchlight on his business by giving him an online presence. These, along with many others, are examples of what Cavago can do for equestrian businesses across the world.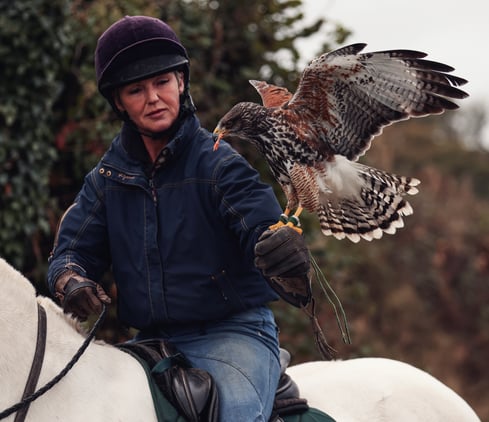 Dartmoor Hawking
Cavago aims to promote accessibility and discoverability to benefit both potential customers and its hosts, but marketing is by no means all Cavago has to offer. It also gives horse businesses best in class technologies for booking, taking payments and accounting so they can focus on running their businesses while their client base can discover them near and far and book with them securely and efficiently. Regardless of the service sector, Cavago is for you, and the best part? It's free to join.
"If you're in the horse world, become a part of Cavago," says Tauseef in his closing statements. "I started this when it was just an idea in my head. Today, I'm proud to say we have revenue of over seven figures, interest from some of the biggest investors in the world, but most importantly we have 520+ providers of horse services on our platform. But we're not going to stop. We want over 2 million of them to join us – because it's free! It's for the horse world, by the horse world."
To find out more about Cavago and the opportunities it can bring to you and your business, visit: www.mycavago.com or get in touch at booking@mycavago.com.
About The Horse Economic Forum: The Horse Economic Forum is a set of events and initiatives with the mission to develop and promote the horse economy in all its aspects. Alter do Chão will be the nerve center and reference of the national and international equestrian sector, through the Alter Agenda. In this context, various activities spaced out over time will be promoted, involving various national and international stakeholders. From sport to tourism. From health to culture. The Equestrian Sector is much more than you might think.