Pirouette, Piaffe, and Passage Through Portugal!

Mare Elston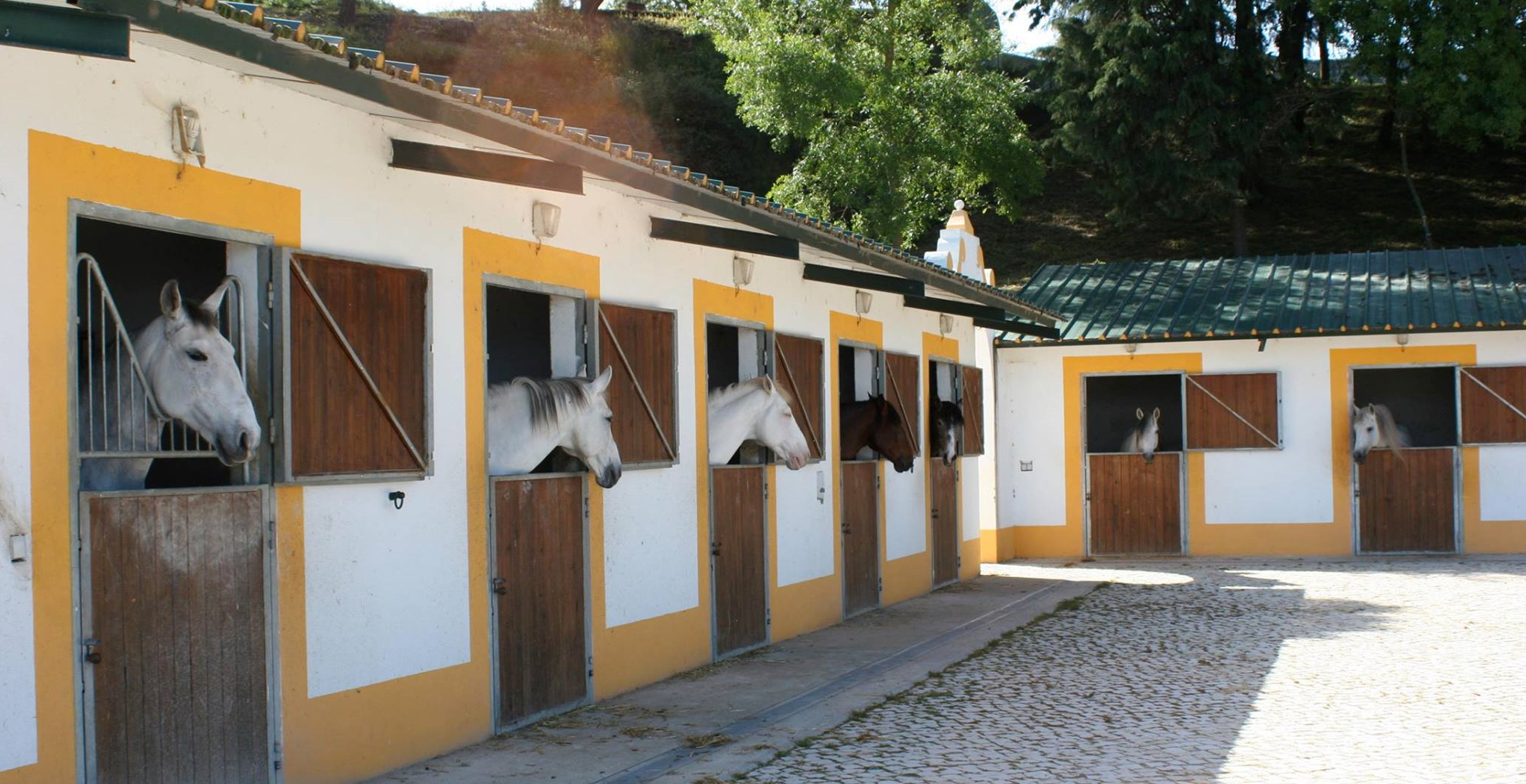 "Heels down, knees in; back straight, eyes straight ahead, and relax your wrists!" - these are the most common instructions you hear from dressage instructors as they teach beginners. It's a far cry from the perfection demonstrated by world famous dressage artists perfectly in sync with their Lusitano mounts as they Pirouette, Piaffe and Passage during dressage performances. But if you have a week to spare, you too can learn to ride like a Portuguese pro! Located just 15 kilometres outside of Lisbon, Morgado Lusitano Equestrian Holidays offers a variety of dressage instruction packages suitable for all levels of horse riders. This stunning estate boasts a stable full of professionally trained, purebred Lusitano horses and top notch instructors from Portugal and Europe.

A Sneak into a day at Morgado Lusitano:
After waking in a four poster bed in a historical farmhouse, greet the day with a hearty country breakfast. Your morning riding lesson features one horse and instructor, and the level of instruction will depend upon your current riding ability. Lunch break introduces traditional Portuguese cuisine complemented by local white wine harvested from vineyards in the surrounding Bucelas wine region. Over siesta, you'll enjoy a dip in the outdoor pool that is surrounded by formal gardens. Your afternoon riding lesson introduces a different mount and instructor. During each riding lesson, guests learn from different horses and instructors; each with their own tuition and riding tips to offer. This provides riding students a multitude of unique technical dressage advice gathered from some of the most experienced instructors in the world.

Dinner is a laid back communal affair, with more traditional farm fresh flair, storytelling around a large fireplace in winter or in the gardens during summer, and a good night port or cognac in the estate's library to complete the day. Life as it should be for any equestrian enthusiast!

Riding Lusitanos in Portugal:
Morgado's Lusitano horses are among the best riding horses to be found. With origins in northern Africa, the Lusitano is thought to have first come to the Iberian Peninsula around 900 BC. The compact, collected and muscular horse with its identifiable arched neck is best known as the quintessential bullfighting and cavalry mount, and equine characteristics valued in history still characterise the breed today. Lusitanos are known for their agility, calmness, bravery, and for their endearing personality. These animals are enthusiastic, kind, generous, and noble. They are also gentle, friendly creatures that work well with any level of rider and trainer because they are able to concentrate and focus on the task at hand, hence their ability to excel in intricate dressage moves. A riding holiday at Morgado offers guests the unique chance to ride highly trained Lusitano stallions not normally offered to the public; it's an opportunity to learn the best from the best!

Things to do During Your Stay:
Visitors to Morgado Lusitano will step back in time during their stay at Quinta da Portela, the residence adjacent to Morgado's stable blocks. This 18th century rural estate was built under the order of the Marques de Castelo Mehhor, Conde da Ribeira Grande, a historical landowner from this rich farm and vineyard region. After riding, the sightseeing and culinary delights of Lisbon, nearby villages, and wine estates beckon, and offer a glimpse of traditional, laid back Portuguese farm life.

At Cavago, we pride ourselves on curating the most unique and special equestrian experiences in the world. We are hard pressed to find a more authentic destination steeped in history, culture and tradition, and where the art of classical dressage is readily accessible to horse riders of all levels. Come with a friend, and "pas de deux" all the way home! Book your next ride at Morgado Lusitano with Cavago today.