Trail riding along South Africa's Wild Coast with Sanne Westera

Sanne Westera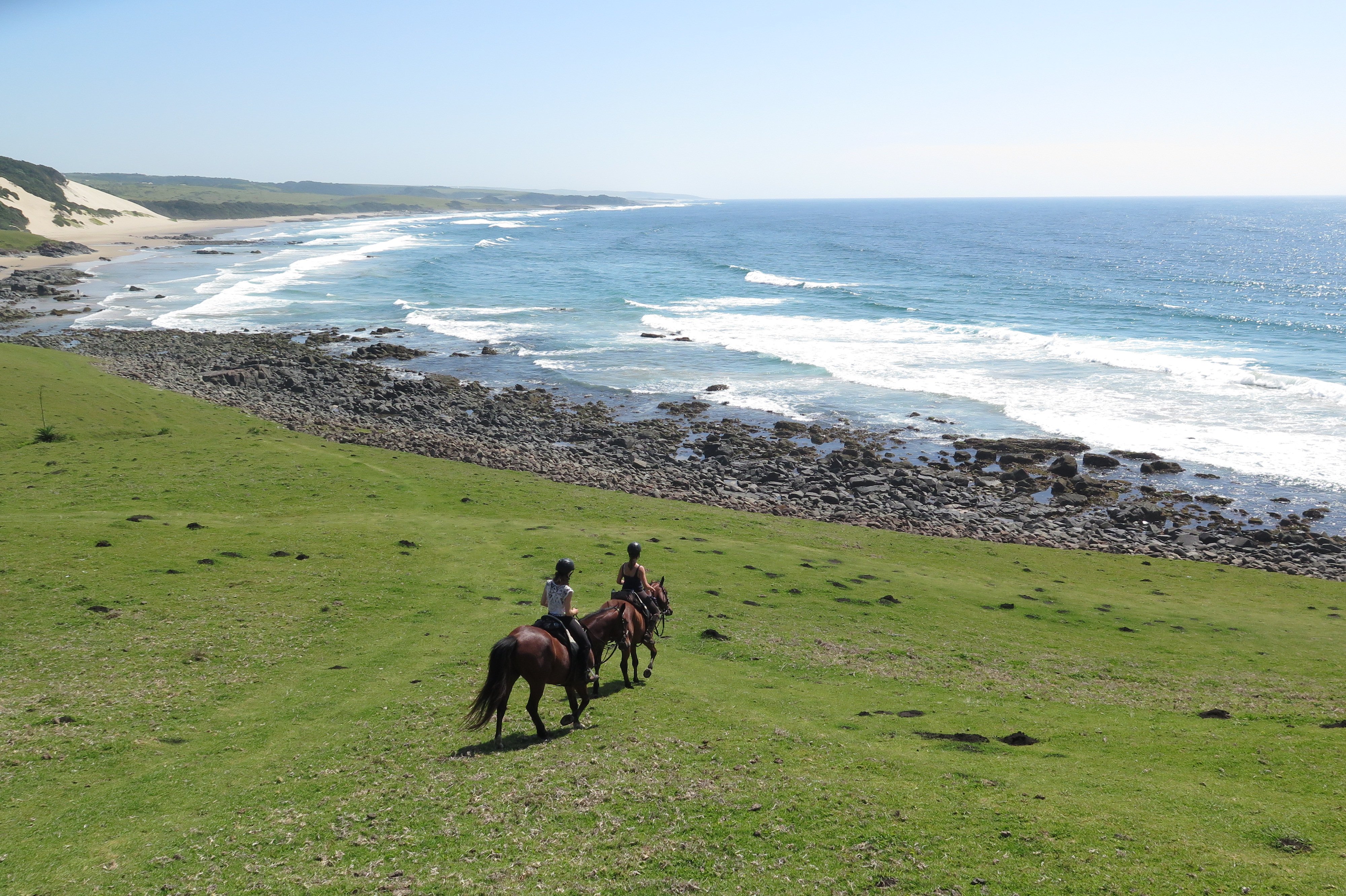 Getting to try out the incredible Wild Coast ride in South Africa is definitely something I will remember for a long, long time. At Wild Coast Horse Riding Adventures, incredibly well trained horses carry you through rivers, along cliff tops and gallop over the stretched out beaches of Morgan Bay and Kei Mouth. The views are absolutely unique to the Wild Coast. In this guest post I'll tell you all you need to know about this fantastic holiday destination.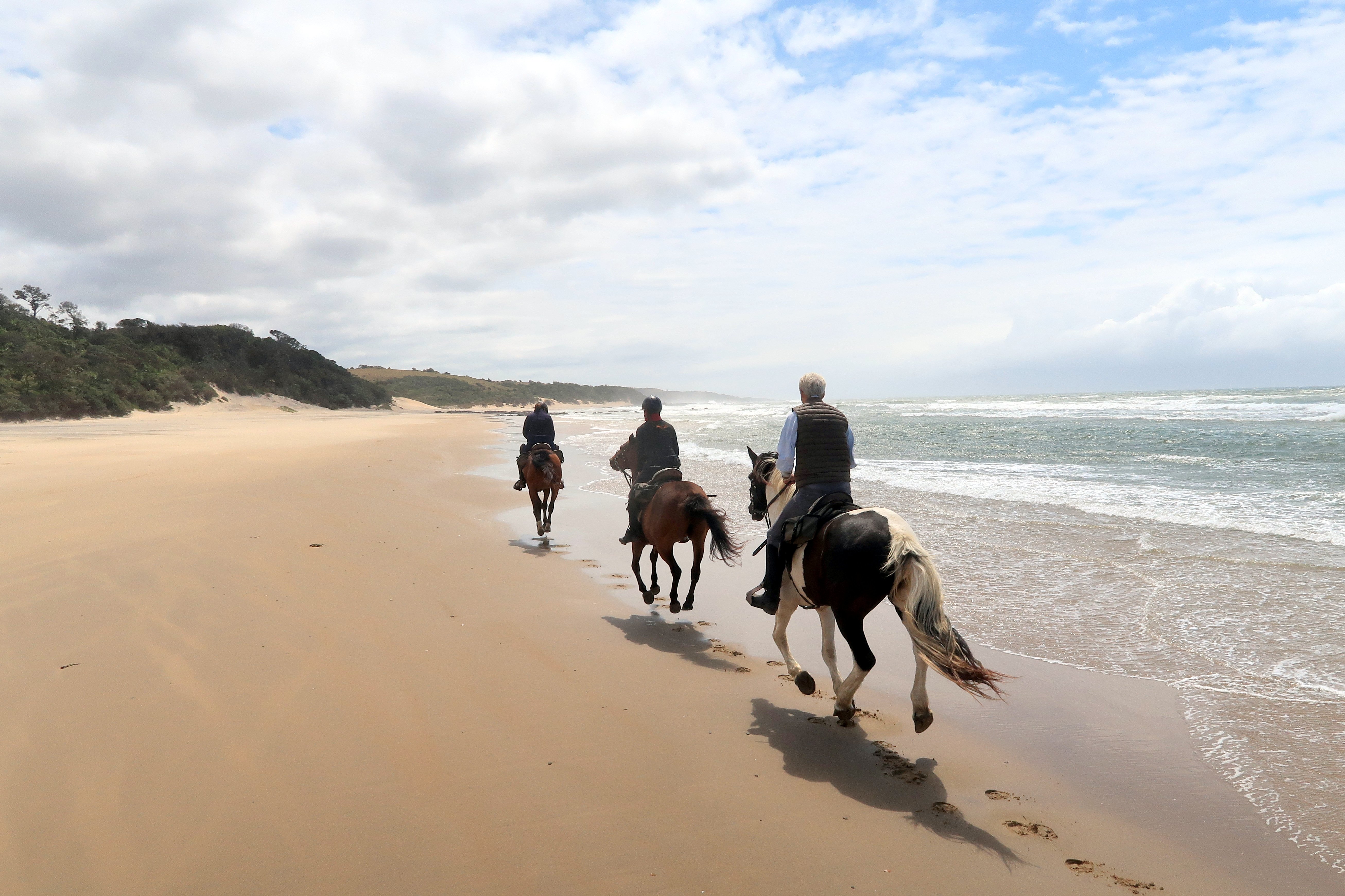 Arriving at the stables might take you some time. If you are coming from Morgan Bay, there is a dirt 'link' road that you can follow to Kei Mouth. The link road is not great so make sure you take a bit of extra time for it. Google maps might try to send you to the guest lodge in the village, but make sure to follow the road to the Country Club, all the way up the hill. There you will find Wild Coast Horse Riding Adventures' beautiful herd of horses, tacked up, chewing luzerne and ready to go to the beach! It definitely makes the drive worthwhile. Here you will meet your guide, sign indemnity forms, pick out a helmet if you did not bring your own and your guide will match you to a horse. A quick wee behind the big tree in the back of the paddock and you'll be ready to go on your ride. In summer you will most likely ride in some rain or drizzle, but don't worry! It's warm and the rain is a very welcome surprise while you admire the ocean from the top of Morgan Bay's cliffs.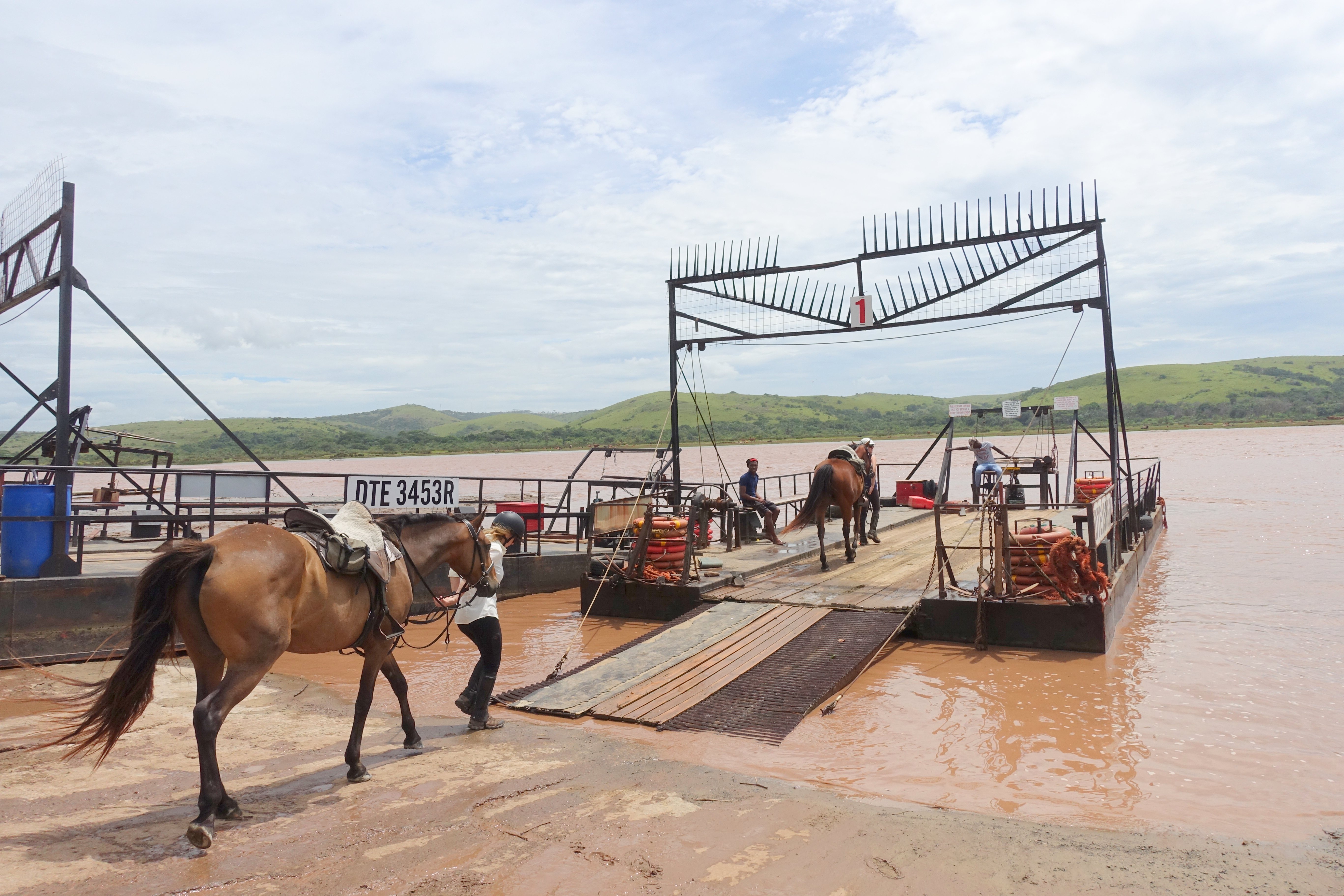 With small groups of maximum 8 riders, experienced horse men and women guide intermediate and experienced riders through the beautiful landscape of the Wild Coast. There are 2 different multi day trails available that you can book through My Cavago - the mini beach trail of 3 days and of 5 days. The groups are kept small for you to truly enjoy the experience. The stable manager Melanie says that May, June and July are the best months out of the year for the multi day trails. The landscape is always stunning but in summer the humidity gets incredibly high and it's quite hot. In May, June and July the scenery is still green, but the humidity is much lower, it's raining for less days out of the month and it's an average temperature of about 22 degrees celsius during the day and a comfortable 15 degrees celsius at night.
During my ride I had the pleasure of meeting Tony Marshall, an experienced horse rider and avid traveler. Tony has been on horse riding holidays all over the world and has returned from the UK to the Wild Coast for his 5th ride with Wild Coast Horse Riding Adventures. This trail and the horses that Tony has ridden at this adventure are one of his all time favorites. He has had the opportunity to take some stunning pictures throughout all his rides, which are featured in this blog post.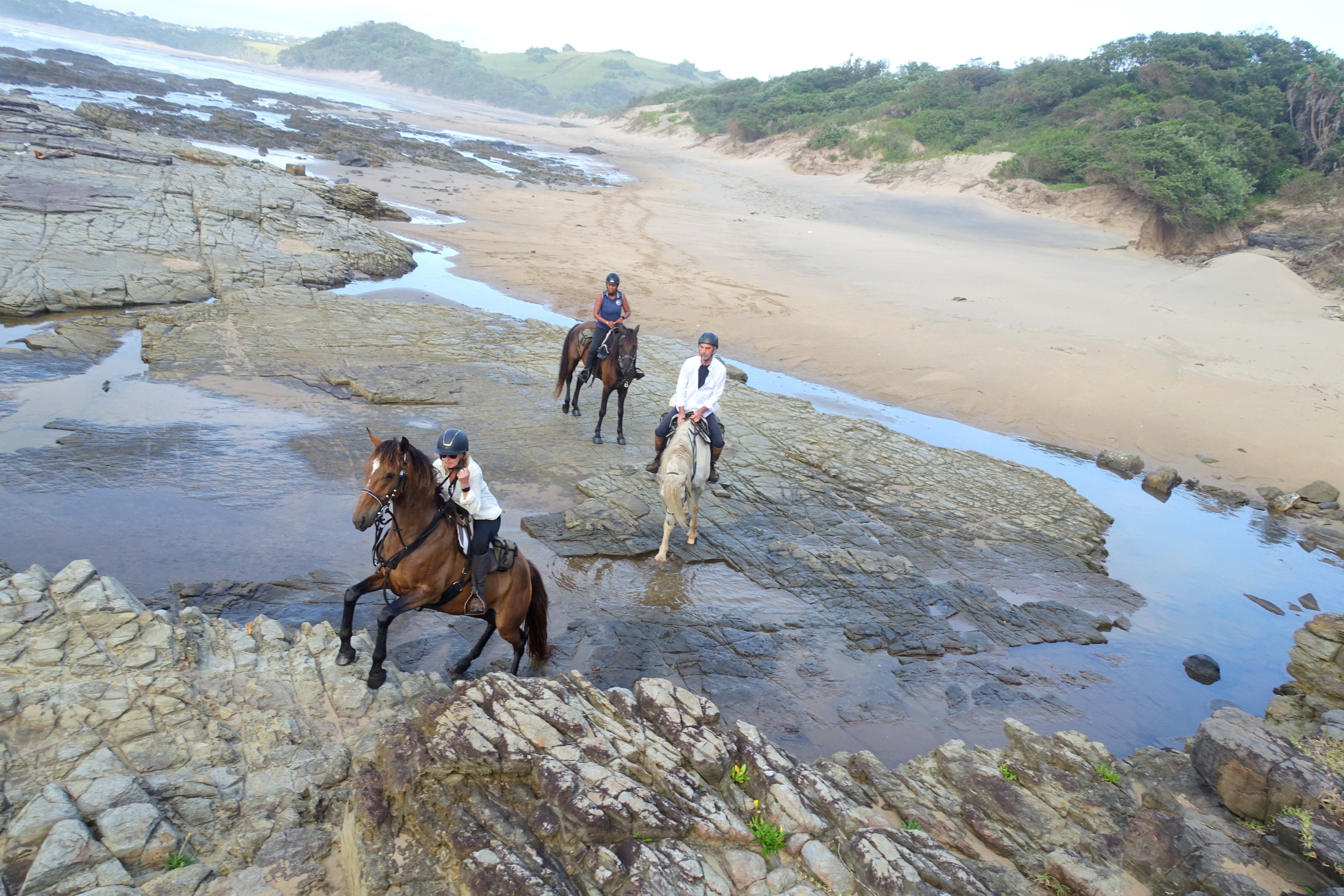 There are 26 horses currently at the stables, a varied herd made up of different breeds and sizes. With several Percheron and Friesian crosses, they can accommodate guests up to 95 kilos, for the multi day trails too. They also have arab crosses, and of course the typical South African Boerperd breed, which are stocky, dependable and forward going ponies! I personally had the pleasure of riding the amazing Tennessee, a forward going, responsive mare and a perfect fit to my riding abilities. The horses are very well cared for and are fit and healthy, you can see they genuinely enjoy going out to the beach and they absolutely love stretching their legs for a gallop. They each have outdoor stables in which they are fed, and spend the rest of the day out grazing in the surrounding fields. Even in this harsh African climate, Wild Coast Horse Riding Adventures manages to keep their horses happy and in tip top shape. You'll even be crossing rivers, and galloping up steep hills on your ride and you'll notice these horses have incredible strength! There will be plenty of opportunities to take pictures and videos on your ride to make sure you capture those views to remember forever.
If you are looking for a multi day horse riding adventure, make sure to book your Mini Beach Trail on My Cavago. It's an experience you won't forget, and who knows? Maybe in the future you'll be returning for your 5th time too, just like Tony and all other regulars. I am definitely coming back for my 2nd time soon to spend a lot more time with these amazing horses at the Wild Coast.
If you've enjoyed this post and want to learn more about Sanne's fascinating horseback adventures be sure to check out her own personal blog at hoovesaroundtheworld.com.